muccamukk
So I was talking to

valtyr
about how awesome
The Middleman
is, and how it can really come down to this picture: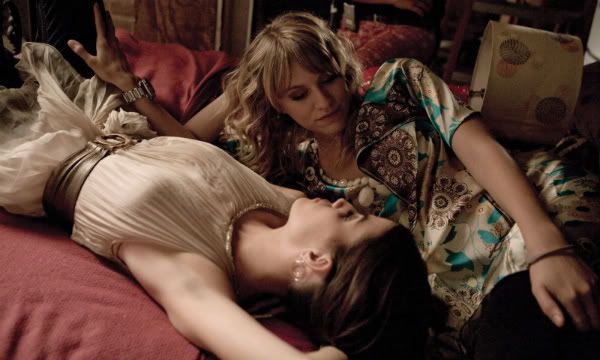 Series creator Javier Grillo-Marxuach said at one point (in the commentary on episode 11 "The Clotharian Contamination Protocol" I think) that he was a big fan of Bechdal's Law, and especially didn't want to have his female characters fighting over a man. So when he made a comic, then a show, he made the main character a women, then made her best friend a woman and her co-worker a "female" robot.
We never see Wendy, the series lead, fight with her best friend Lacey for a man's a attentions. In fact, when they argue, it's usually because one of them has tried to out best friend the other, and it's caused boundary issues or confusion. Mostly, they support each other, defend each other, and are best friends like real women are.
Ida, the company robot -- whose appearance generator has been stuck on "Angry School Marm 2.0" for some time -- tends to accuse Wendy of being an incompetent stoner every time she sees her. However, the only person Ida treats well is her boss, and Ida and Wendy have been willing to lay down their lives for each other.
This is a show that points and laughs at shows that don't respect women.